New Business SPACE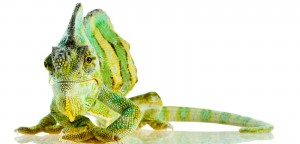 "IT'S TIME TO GROW "
StormSPACE can win New Business for any business, regardless of their stage of growth, in any sector. We immerse ourselves into your world to work as an extension of your team, representing your business. We understand and communicate your brand values – to realise what makes YOU different via DiscoverySPACE. We build long-term relationships with key decision makers by using a combination of techniques to keep you top of mind throughout the buying process.
Your story makes your business unique.  We can help with positioning and telling your story so that people "get it". We work with many businesses who struggle to concisely and effectively describe their offerings and the associated features and benefits. As part of DiscoverySPACE we implement activity driven processes to win new business so you achieve your business goals.
"We can help you win New Business consistently"
Clarify Strategy
Ensure that your long term vision is clear, your target markets are identified and your USP is defined through our Discovery SPACE process. We want to help you understandyour WHY.
New Business Planning
Create a plan including a clear marketing plan but, if relevant, also including any other areas of the business which may need to be developed to deliver your goals, such as streamlining processes as you grow
Discover Your Story 
Develop a communication package which elucidates your key marketing messages and aligns with your brand. This may include wording on your website, creating new literature, and key messages to convey to potential clients when talking to them
Targetted Lead Generation 
Identify potential clients, both from our extensive contacts and also by developing new contacts, and approach them to build/deepen our relationship and arrange meetings. Leads are generated using traditional and digital methods including, PR, Linked In & Social Media, Brochures, Email Marketing, Events and Networking.
Meet, Represent & Follow Up 
Support you during introductory meetings to identify the potential client's needs, understand how your company can help them and why they should buy from you. Follow up and reconnect with potential clients on a regular basis, continuing to develop and nurture key relationships
Pipeline Management
Manage the pipeline of prospects, maintain an organised CRM system and report progress in a transparent and coherent way
Win New Business
Deliver new business based on clear proposals ensuring the expectations are clearly managed and client service is optimised
Client Management
Fantastic account management and excellent customer service will result in repeat business, this step is often overlooked we can help ensure this step brings greater revenue results.
Client says…..
"StormSPACE are genius at getting results – opening doors,  developing long term relationships and getting meetings with the right people in to the diary.   Tenacity, positivity  and professional approach, ensures effective communication at all levels. We have significantly increased the number of meetings with key decision makers, learnt how to successfully pitch & gained new Corporate & SME clients.  StormSPACE has the ability to make a business feel limitless,  a true breath of fresh air."
CEO Communications Agency
Contact us for NEW BUSINESS  | 0800 689 0837  |  info@stormspace.co.uk