"Revitalise the Human Connection" in your Business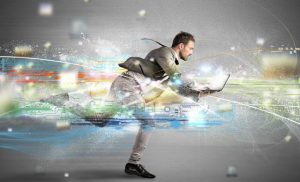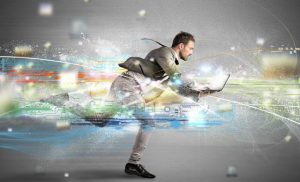 In a single generation, businesses are having to adapt to entirely new ways of doing business and staying innovative with ever changing new technologies. In recent times we have all experienced exciting business innovation, however this has not been without its challenges. As we come to grips with the positive, and sometimes negative, effects on global business growth, we look at 3 ultimate ways to "Revitilise the Human Connection" in your business before you start climbing the walls.
We communicate everyday, in a "virtual" environment, purchase anything, anytime from anywhere, and the flow of information is fast and easily accessed. Technology has forever altered the way we communication which impacts hugely on us as "human" beings and ultimately our global business culture.
Sometimes it just feels like we have completely lost the "Human Connection" .  We have seen businesses switch this by implementing simple, long lasting and business transforming techniques into their Business Development and Sales teams with dramatically improved results by up to 400% .

Louise Medve, CEO StormSPACE
Research from neuroscientists say Modern technology is changing the way our brains work and technology may be reshaping how we interact with each other, altering what makes us happy, and reducing our capacity for empathy and reaching our full potential as individuals.
Human Communication is the lifeblood of successful business, why? Because effective human to human communication dictates business efficiency. Focusing on improving human communication in the following 3 ways will add lasting value and growth across your business
1 Empower Leaders – Would authentic communication from Leaders empower your business to grow?
2 Appreciate Customers – Would your customers appreciate more effective communication?
3 Value People – Would empathetic communication make your people feel more valued?
Interpersonal skills are essential for building workplace trust and credibility to achieve business goals. Our growing dependence on email, texting and 'e-meetings' are not only eroding vital interpersonal skills but also jeopardising the invaluable benefit accrued through face-to-face contact that builds sustainable long-term relationships resulting in trust and credibility. This erosion impacts internal and external relationships, motivation and efficiency as well as business development, sales, client relationships, and ultimately profitability.
Powerful leadership, cohesive teamwork, happy colleagues and trusted customer relationships are the foundations for a thriving culture and overall business growth – combining Human Communication & Interpersonal Skills to underpin these foundations will empower a business and drive sales success.

Wendy Mill, MD Positive Performance
Human communication involves exchanging ideas with others using such methods as words, voice tone, and body language including the vital cues we get from gestures and facial expressions. These underpin key business functions such as managing, training, selling and resolving conflicts within an organisation. If a message can be understood in different ways, it will frequently be understood in the way that causes the most harm and disruption. Unfortunately, we are not always able to avoid conflict, however, thoughtful and intelligent interpersonal communication will help harness the personal and social skills necessary for a positive and happy working culture.
StormSPACE and Positive Performance are in collaboration with businesses across the UK and UAE. We empower people by introducing proven Human Communication & Business Development techniques to the business, resulting in a vibrant culture, increased Sales and vital Strategic Growth.
Contact: www.stormspace.co.uk
Please tell us your thoughts on this article